Fraternity and Sorority Life Team 2022-2023

Chuck Perry – FSL Team Lead
FSL Organization: Beta Theta Pi
Chuck is a Senior English and Pre-Masters of Arts in Education student. He is Beta Theta Pi's New Member Educator along with the being a Student Ambassador and Orientation Leader the past few summers. After college, he hopes to become a high school English teacher and potentially teaching English abroad. In his free time, Chuck enjoys hanging out with his friends in the library, playing intramural sports with his fraternity, and going on runs around Kirksville. A fun fact about Chuck is that he has taken Chinese for the past 6 years of his life and plans to continue his Chinese learning to achieve a minor in Chinese. His favorite memory of being apart of Greek Life was participating in Lip-synch with Sigma Kappa during Homecoming Week in 2019. He's thankful for Greek Life because it has brought him some of his closest friends and has made his time at Truman so far the best experience it could ever be!

Lucy – FSL Team Member
FSL Organization: Sigma Sigma Sigma
Lucy is a Junior Exercise Science and Pre-Occupational Therapy student with a Disability Studies Minor. She is a member of Sigma Sigma Sigma and is the social and event chair of her chapter. Lucy is also the publicity chair of the Funds Allotment Council, is a member of the Exercise Science Fraternity Phi Epsilon Kappa, and is an intramural supervisor at the Student Recreation Center. After college, she plans on pursuing a Doctorate in Occupational Therapy. In her free time, Lucy enjoys playing intramurals and being outdoors with her friends. One fun fact about her is that she has never made it past the first round in a spelling bee! Lucy's favorite FSL memory is Greek Reunion this past summer where she got to spend time with friends from various chapters!
Maggie Munsterman – FSL Team Member
FSL Organization: Sigma Sigma Sigma
Maggie is a senior English Major with minors in Business Administration and Justice Systems. She's a member of Tri Sigma, and serves as the chapter's Vice President of Operations. In her free time, she loves to read at Thousand Hills, go on Delight Dates, go on drives, and hang out with friends! Her favorite memories in Fraternity and Sorority  Life were during her new member season; getting to know so many welcoming faces and bonding through sisterhood events were so fun!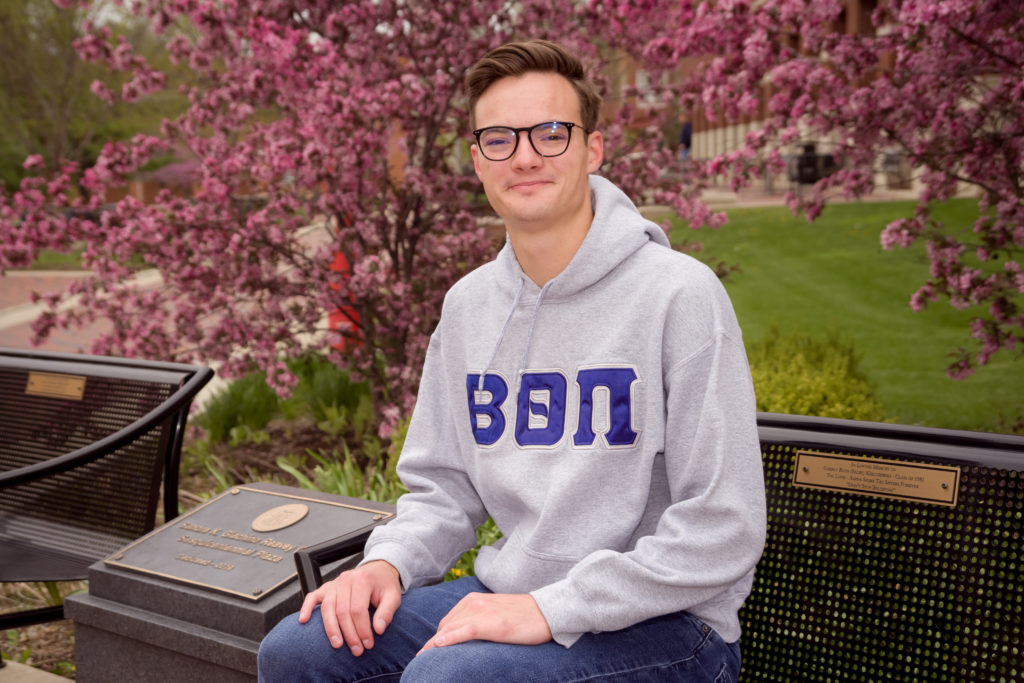 Conrad Tibesar – FSL Team Member
FSL Organization: Beta Theta Pi
Conrad is a senior Computer Science major, with a minor in Mathematics and Physics. Conrad is currently the President of Beta Theta Pi. In his free time he enjoys participating in intramural sports, working on his computer, listening to music, and drinking coffee. After school he plans to find a job in software engineering and development. Fun fact: Conrad is from Minnesota, but he hates the winter and was disappointed by how cold it gets here (especially last year). His favorite part of FSL is the community and the opportunity to meet new people, as well as getting to be involved on campus!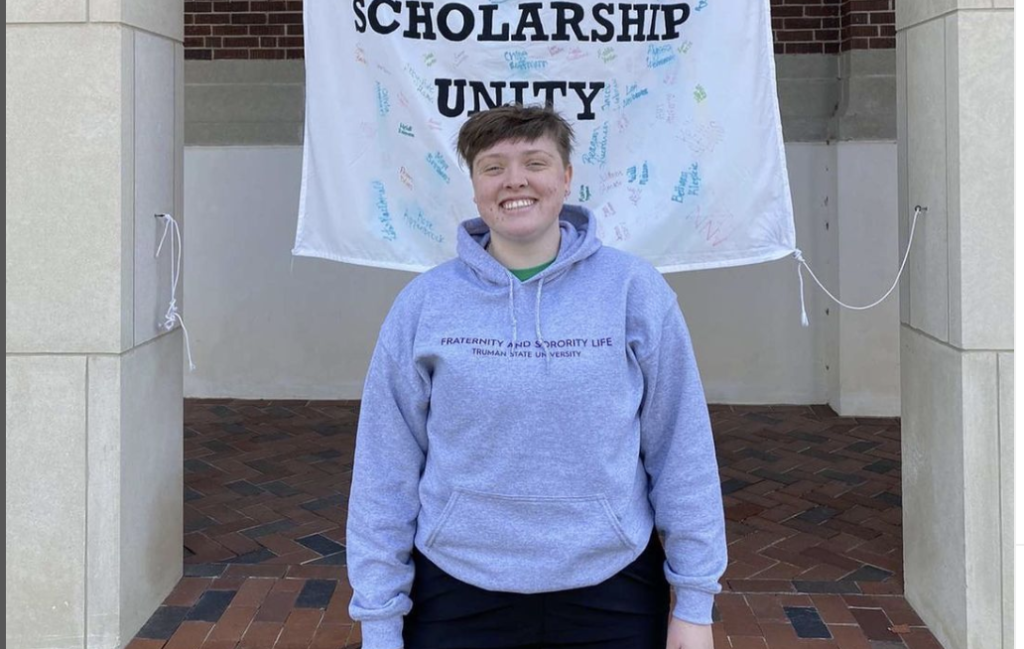 Liv Daehnke – Greek Week Coordinator
FSL Organization: Alpha Gamma Delta
Liv Daehnke is a senior Sociology with a Minor in Theatre. Currently, she is a member of Alpha Gamma Delta and is their VP of Campus Relations. In her free time, Liv likes to play drums and bass, Watch Netflix (current show is Shameless), and listen to True Crime podcasts. Her favorite greek memory is being a part of greek week committee in the spring of 2022 where she was the philanthropy chair and helped raise over $19,000 for the YMCA.